Official Site of the Greenville County Golf Association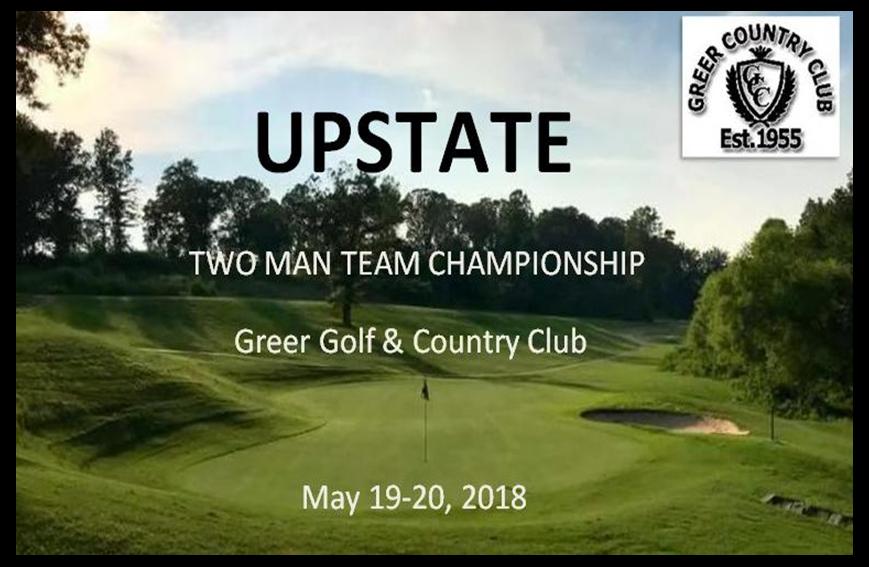 Upstate Two Man Team Championship Applications now available!
Greer Country Club ready to host this fun & exciting event again on May 19-20
SIGN UP ONLINE NOW or GET AN APP




IF YOU WOULD LIKE MORE INFO, CALL GREER COUNTRY CLUB AT 

877-9279

Chris Eassy wins the 50th Annual Greenville County Amateur Championship...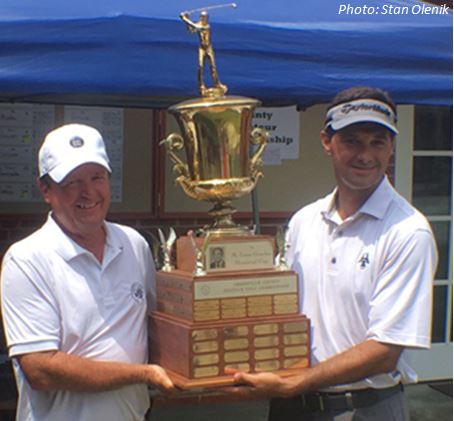 Ramey-Nance, Seifert-Moran happy to be Co-Champs at Upstate Two Man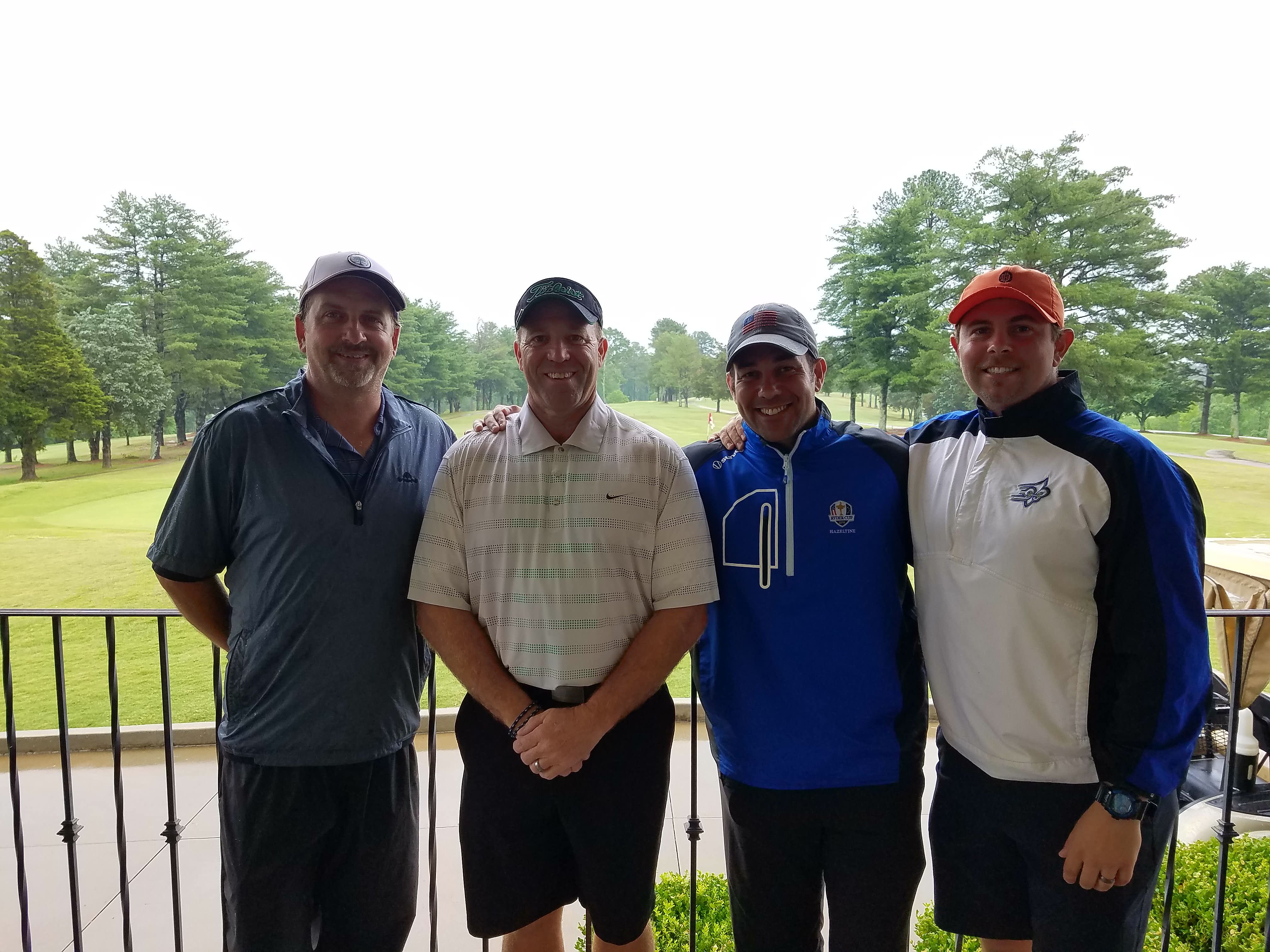 After a two hour rain delay, 48 of the 50 teams headed out for a 10:00 shotgun start Sunday at the Upstate Two Man Team Championship at Greer Country Club. Zack Moran & former Greenville County Amateur Champion Zach Seifert fired a four under par 32 to tie 1st round leaders Dean Nance & Doug Ramey. Nance & Ramey started the day two shots ahead of Joey Patterson & David Ellington, and three ahead of Seifert/Moran, Sam & Conner Merrell, Bobby & Bo Ream, and Tyler Burdine & Levi Moody. Despite the steady rains, the golfers competed with a great spirit, but the dripping wet golfers were ready to be done after 9 holes. After a conference with the tied leaders and a peek at the forecast revealed no end in sight for the rain for at least an hour, the players decided to call a truce at the top as Co-Champions. There was a four way tie for 3rd place with Josh McMillan & Chris Hamilton, Burdine/Moody, Merrell/Merrell, and Ream/Ream.
Other flight winners included Ryan & Ken Lynn in the First Flight. They won a card playoff over Todd Reid & Brad Hawkins and Brandon Bradosky & Bryan Kelley. Doug Tooke & Marc Hiott won the 2nd, and Ethan Ellison &Chad Aiken captured the 3rd, winning the card playoff over Jonathan Tucker & Jason Theiss and Ted Holtzclaw & Sam Horne.
Thank you to Steven Gay & Ben Stackhouse the GM & Greens Superentendant at Greer Country Club and their hard-working staffs for a job well done in preparation and hosting this event. Thanks to the players who toughed it out with a great spirit, especially in the Sunday finish. Congrats to the Co-Champs and we'll see everyone at the 50th Annual Greenville County Amateur at Green Valley!
CLICK HERE FOR COMPLETE RESULTS!
http://upstategolfclub.com/UpstateTwoManChampionship.html

Todd birdies final hole to capture 4th Annual Upstate Amateur Championship...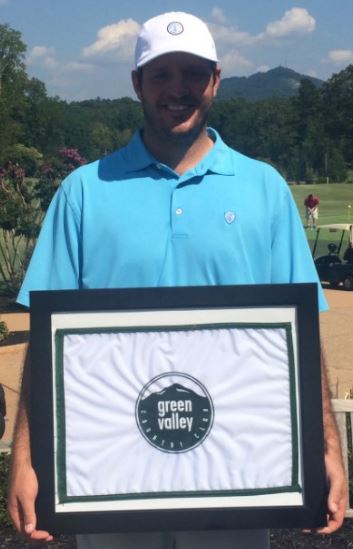 Final results...click here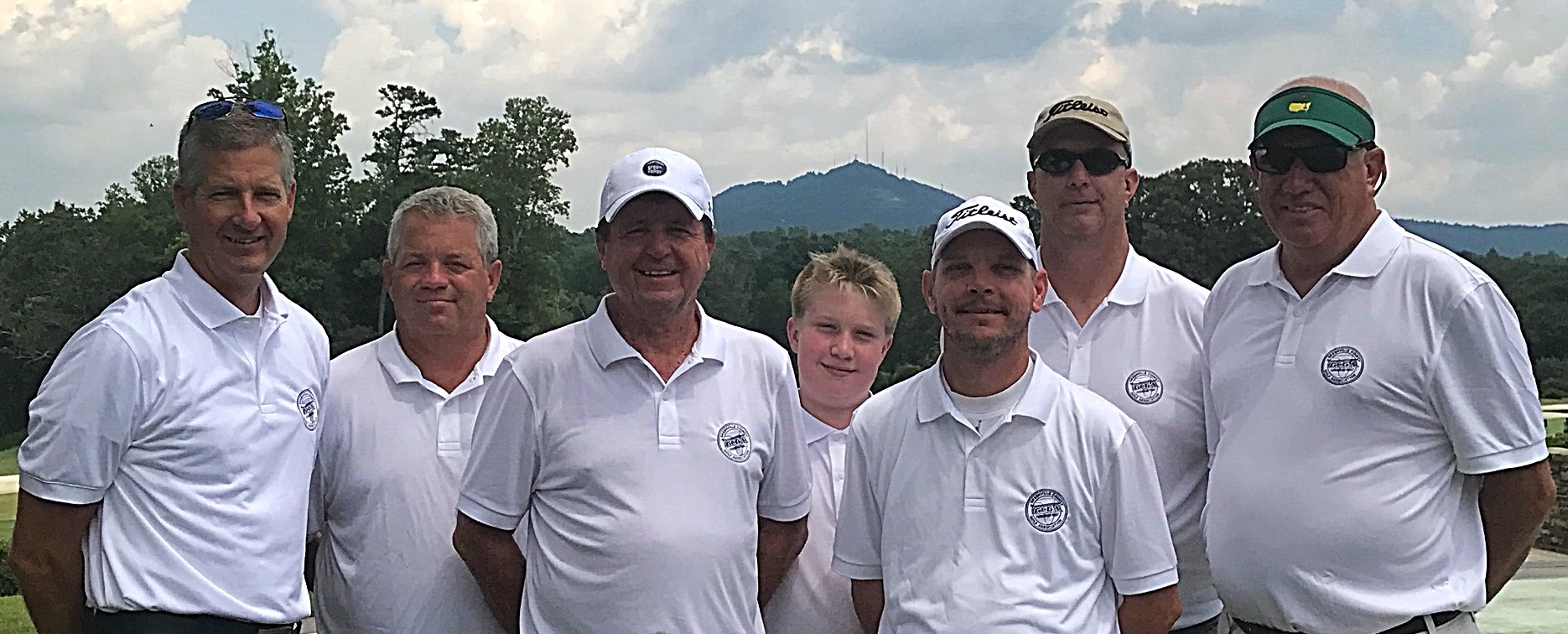 Greenville County Golf Association tournament staff.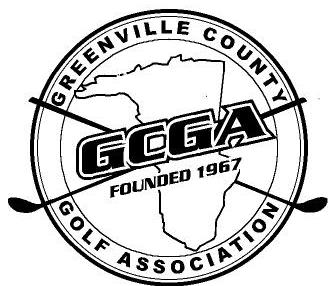 This is also the official web site of the Greenville County Golf Assocation. To go to the Greenville County Golf Association web pages....click the County golf logo!
Attention golf leagues!
The Upstate Golf Club handicap service is a great alternative to manual handicap tracking. Email Rob Gravley at robgravley@aol.com for pricing!
You will get volume discounts for your players, plus the handicap they get will make them a member of the SCGA,, CGA, and USGA for handicap purposed, and will make them eligible for all SCGA, CGA, and USGA amateur championships!


Click on the banner to visit our NEW store!!!


Specials thanks to Pepsi for their support!

The Green Valley Country Club
Home of the 50th Annual Greenville County Amateur Championship, Dates: July 21-23


| Tee Times & Scores | Tournament Tee Times | MEMBERS PAGE |

---
| Return Home | Contact Us | Downloads & Applications | Great Links | Greenville County Golf Association | The Cyder Cup Matches | Upstate Amateur Championship |