Greenville wins Powerade Cyder Cup...
Greenville cruises to victory after big Saturday lead...
The 2010 Powerade Cyder Cup ended after Greenville won 9 matches on Sunday afternoon at River Falls Plantation. When the day began, Greenville only needed 5.5 points out of the possible 16 to take the win in an event to benefits The First Tee Programs in both Greenville and Spartanburg County. Greenville player Bobby Hines clinched the victory on the 18th hole winning 1 up over Rodney Austin, and Greenville would go on to a 20-12 overall victory. Spartanburg still leads the overall series 4-3 dating back to 2004.
"We are happy to have regained the Cup and it was very satisfying to win every session over such a good Spartanburg team" Greenville captain Whit Suber stated after receiving the prestigous Cup. Spartanburg Co-captains Brian Kennedy & Max Fain said while the competion is intense, the teams are playing with a higher calling. Kennedy said "All the guys want to win these matches, but hopefully the real winners were the kids that have the opportunity to participate in The First Tee programs." Fain agreed, also "wishing to thank Powerade for continuing their support as title sponsor." Combined, the Greenville & Spartanburg teams raised approximately $30,000 that will be passed along to The First Tee of their respective counties.
Congratulations to Greenville County in winning possession of the Powerade Cyder Cup!
Sunday Single Matches
Max Fain (SPT) d. Whit Suber (GVL)

–

2 & 1
Chris Eassy (GVL) d. Richard Burgess (SPT) –

2 & 1
Lance Bailey (SPT) d. Yancey Johnson (GVL) –

2 & 1
Thomas Barker (GVL) d. Josh McMillan (SPT) – 4 & 2
Blake Kennedy (SPT) d. Josh Chay (GVL) –

6 & 5
Cory Taylor (GVL) d. Brad Thorne (SPT) –

2 & 1
Johnny League (GVL) d. Rock Thornlow (SPT) –

3 & 2
Bobby Hines (GVL) d. Rodney Austin (SPT) –

1 up
Shane Grumbles (GVL) d. Jason Mosley (SPT) –

2 & 1
Geno Berchiatti (GVL) d. Marty Henson (SPT) –

1 up
Erik Martin (GVL) d. Mark Pike (SPT) –

1 up
Doug Ramey (SPT) d. Benji McGaha (GVL) –

2 & 1
Tyler Macolly (SPT) d. Jeremy Revis (GVL) –

5 & 4
Ken Kirkland (GVL) d. Michael Infante (SPT) –

4 & 3
Brian Kennedy (SPT) d. Marcus Grumbles (GVL) –

2 & 1
Kevin Roberts (SPT) d. Scott Friday (GVL) v. –

3 & 2
___________________________________________________________________
Sunday's Totals: Greenville -

9

Spartanburg –

7

Greenville leads after first day of Cyder Cup...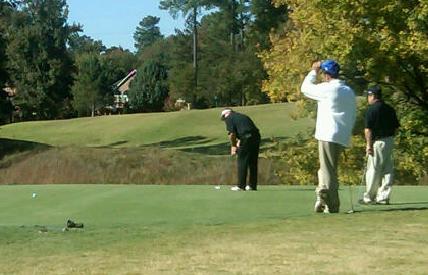 Greenville dominates afternoon matches...
The 2010 Powerade Cyder Cup matches are off to a good start for the Greenville County team. The Ryder Cup formated style event is taking place at River Falls Plantation and matches 16 golfers from each county in a team tournament. After leading 4.5 to 3.5 points following the morning four ball matches, they caught fire in the afternoon modified alternate shot matches. Greenville won 6.5 of the 8 total points available to take a 11-5 lead into the final day and needs only 5.5 points to take back the Cup. On Sunday, the golfers will be matched up in 16 singles matches. The event benefits The First Tee programs in both counties and remains a very spirited rivalry but friendly event.
Come out to River Falls on Sunday and watch some of the best amateur golfers in the Upstate! Admission is FREE.
Click here to see Saturday results and Sunday tee times...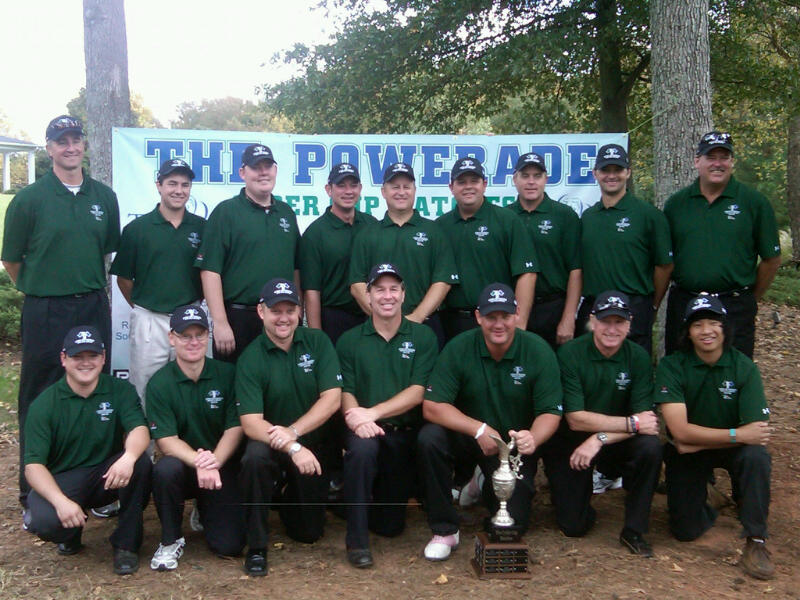 Team Greenville

2010 Powerade Cyder Cup teams announced...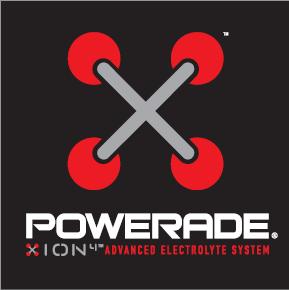 The teams for the 2010 Powerade Cyder Cup have been announced by their captains - Whit Suber (Greenville) and Brian Kennedy (Spartanburg).

The Cyder Cup matches will take place at River Falls Plantation on October 23-24, 2010. This is the seventh year of this event and Spartanburg County holds a 4-2 lead over Greenville County.

This event raises money that benefits the First Tee programs in each county.

Greenville


Spartanburg

---
| Cyder Cup Match Results | 2004 Cyder Cup | 2005 Cyder Cup | 2006 Cyder Cup | 2007 Cyder Cup | 2008 Cyder Cup | 2009 Cyder Cup | 2010 Cyder Cup | 2011 Cyder Cup | 2012 Cyder Cup | 2013 Cyder Cup | 2014 Cyder Cup | 2015 Cyder Cup |
---
| Return Home | Contact Us | Downloads & Applications | Greenville County Golf Association | Greenville County Amateur | The Cyder Cup Matches | Upstate Amateur Championship |